Water fun!
In the center building you will find the indoor swimming pool where you can swim laps or swim freely. Behind the swimming pool of 10 x 15 meters and 1.39 meters deep, there is a large water play ship where the children can enjoy themselves. If you are not staying as a guest at Strandpark De Zeeuwse Kust, it is possible to buy a swimming pool ticket for €7.50 at the reception. Due to the crowds during the holidays, it is not possible to come and swim.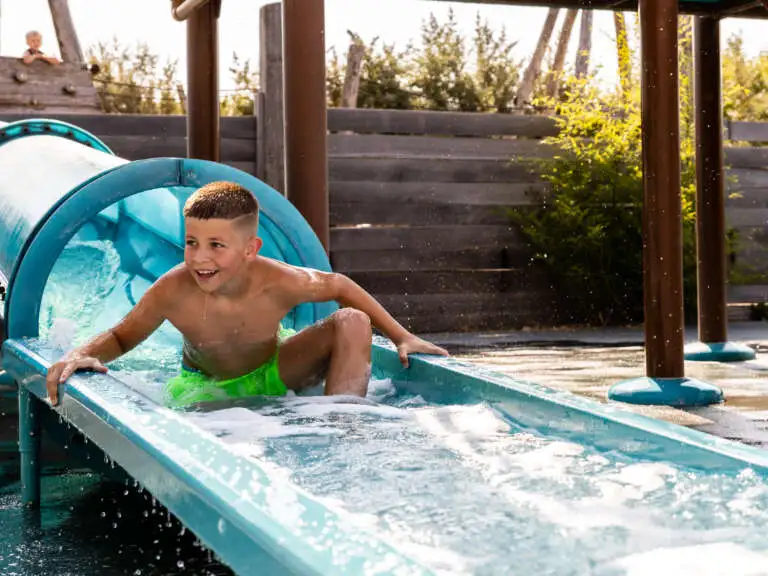 Splashing around in the spray park
With a slide
From the terrace you can see your children whizzing down the extra wide slide or taking a shower under the lighthouse with holiday friends. Watch them stand under the water bucket waiting for it to tip over so they can cool off!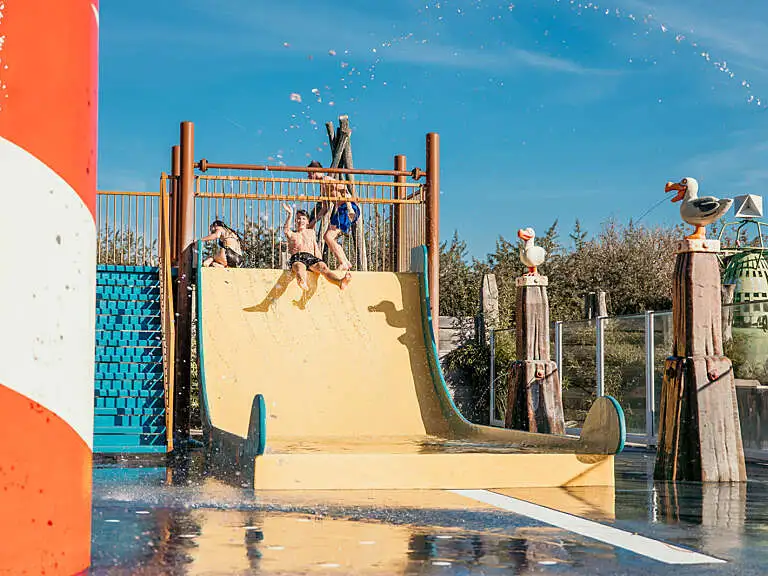 Water playground
Roetsjjj
This water playground is made on a rubber floor so that playing in the water becomes even easier. Go down the cool slides, play under the water shower or wait until the big bucket tips over and a huge wave of water washes over you. For the little ones there is a mini slide and there are fun water elements where they can enjoy themselves.
Both children and parents enjoy water fun in our swimming paradise, and the indoor playground guarantees hours of climbing, scrambling and playing.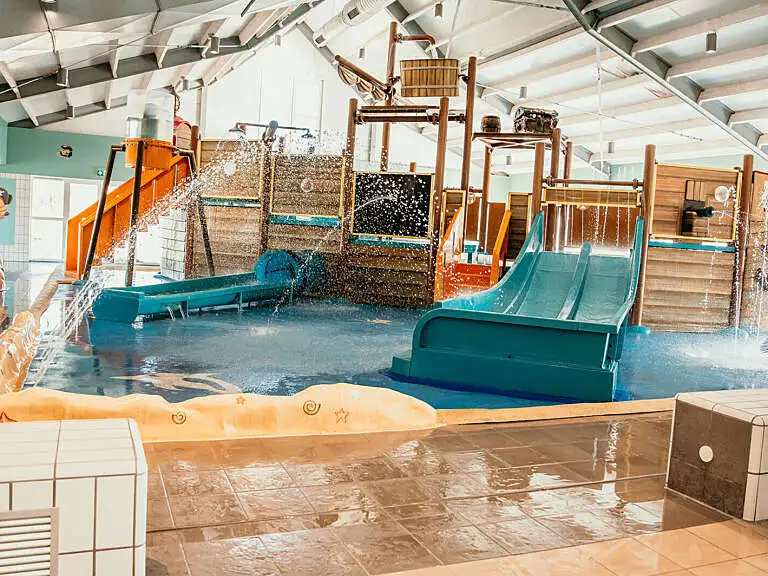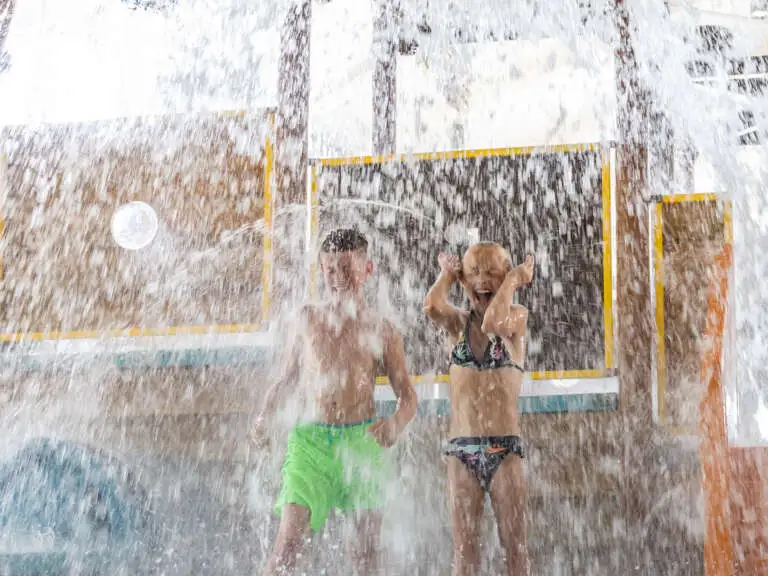 Swimming lesson
During the swimming lesson hours (Tuesday, Wednesday and Thursday afternoon from 3.30 pm - 7.30 pm) the swimming pool is partly closed off, but you can still use the pool. The water playground and the spray park are open as usual. There are no swimming lessons during the holidays.