Celebrate
Rent a party location by the sea
Family celebrations, reunions, birthdays or cozy dinners... You can go to Strandpark De Zeeuwse Kust for every occasion.
Enjoy an extensive or simple lunch, put together a dinner or buffet together with the chef or be surprised by the delicious snacks during a drink. The party is organized entirely according to your wishes and budget.
Beach Café DOK or La Costa, unique party locations on Schouwen Duiveland. There are facilities for all ages. The attractive restaurants, the cozy fireplace or the large outdoor terrace are an ideal location for any party. The children have also been thought of. They will have the greatest fun in the children's cinema, the indoor and outdoor playgrounds or dive into the indoor swimming pool! your party; a guaranteed success when the children are having a great time!
At Strandpark De Zeeuwse Kust there are plenty of options for a delicious dinner or buffet. But of course also for a cozy drink with delicious snacks or a smashing party with a DJ or band! In addition, it is also possible to organize a barbecue. Nice to taste delicious tender meat and fresh fish from the barbecue after a long summer day, in the open air of Zeeland!
We ensure that your party will be fully taken care of from the beginning to the end. You don't have to worry about anything and only have to enjoy!
Fill in the contact form below, call +31 (0)111 - 46 82 82 or send an e-mail to info@strandcafedok.nl
Rent location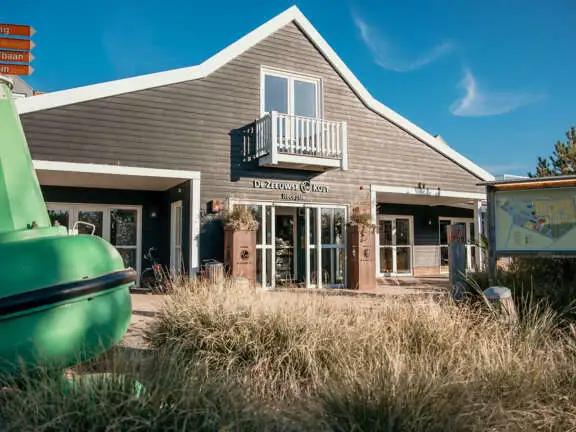 Beamer
Microphone
Desired arrangement of tables and chairs
Unlimited coffee, tea and water
Excluding lunch, drinks or dinner
€15,- p.p.
Quotation request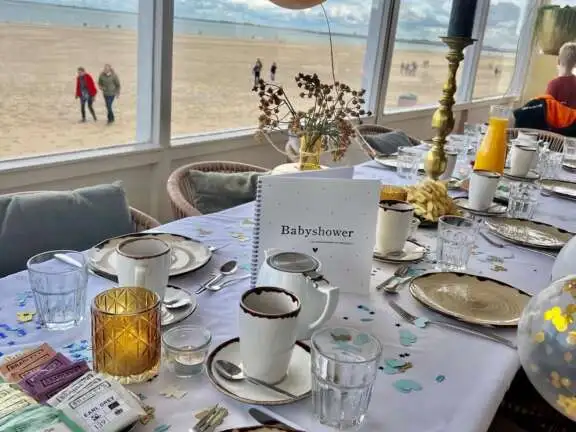 High tea
Unlimited tea, water and fresh orange juice
Decoration
Excluding extra drinks
€26,50 p.p.
Quotation request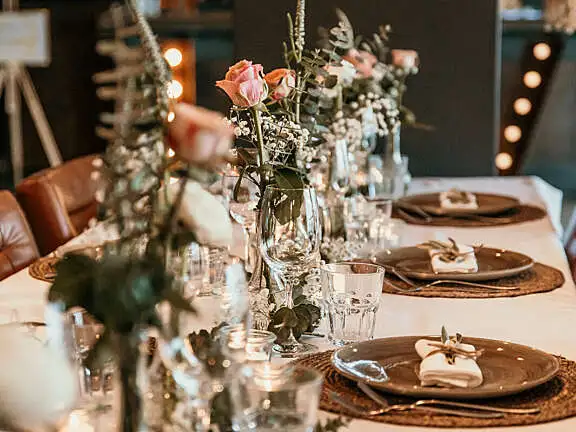 Put together a dinner or drink
Choose from a buffet, 3 or 4-course dinner, walking dinner, BBQ or snacks.
Purchasing drinks or on the basis of subsequent calculation
Vanaf €35 p.p.
Quotation request
Other wishes?
Ask for the possibilities