Corporate Social Responsibility
Green Key
Corporate social responsibility is the new way of doing business. Sustainability is becoming increasingly important in the world. For you as a consumer and for us as a company. We choose the future, so we hope that you choose us.
In the past year we have become increasingly concerned with sustainability. For example, we are working on obtaining our Green Key certificate. Green Key is the largest sustainability label for the tourism and leisure industry. Nearly 700 Dutch companies have now obtained this quality mark - from hotels and restaurants to zoos and bungalow parks.
The GreenKey certificate indicates that as a holiday park we do more in the field of sustainability than the law requires of us. We meet - at least - the standards of the international GreenKey organization and do everything we can to save the environment without you having to compromise on comfort and quality as a guest.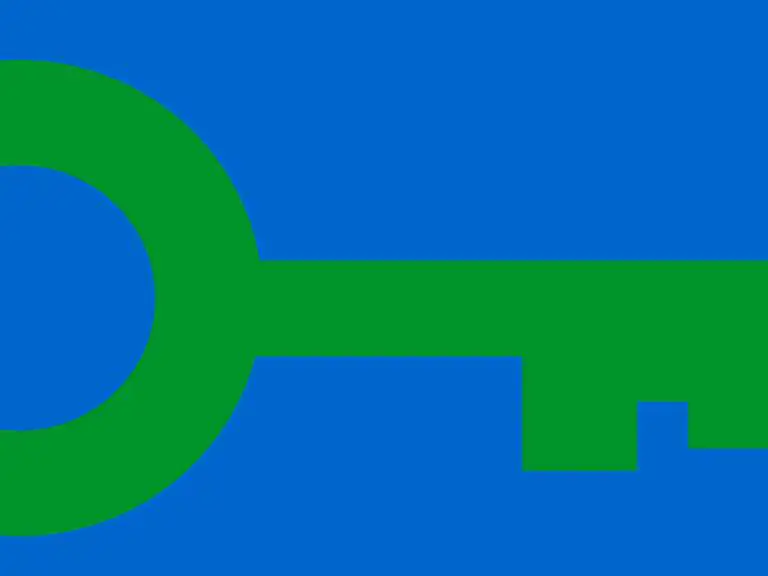 But what exactly do we do?
Below is a small selection of our sustainable activities:
We have a GreenTeam and a MVO-statement.
We are very accessible for disabled guests. 
Do we use ecological cleaning agents in a dosing device.
Is there an ECO label on our soap and shampoo in the bathrooms.
Waste separation: from plastic to coffee grounds.
Sourcing sustainably and locally as much as possible. 
Various energy-saving measures such as LED lighting, light sensors, smart thermostats, HR boilers, insulation and more. 
Working with green electricity.
No minibars in the rooms. 
Have our own car charging points. 
Reuse towels in rooms, just leave them hanging! Towels on the floor means new towels please. 
What will we do in the future?
At the moment, 60 new chalets have been placed on the other side of the park. These chalets are gasless, have special floor, wall and roof insulation and are equipped with HR++ double glazing, so that the heat is used properly. By means of an air conditioning unit, targeted heating and cooling can be done in the chalets. In addition, there is a water pump for heating the water and electric cooking.
Water consumption will also be minimized. For example, special pipes will be installed and pumps will be installed so that shower water can be converted into toilet water. The rainwater will also be converted into drinking water, shower water or toilet flush water.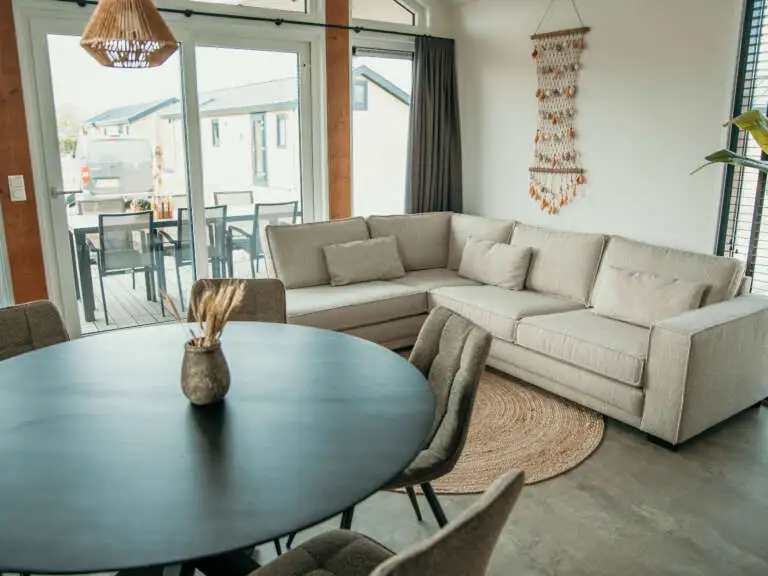 Next year we will install our own solar panel park of 3.5 hectares. With this we can supply the entire park with electricity. In addition, our swimming pool will be expanded with a wild water course. The water purification installation is also installed here, so that the swimming pool water and shower water can be reused for toilet flushes.
Strand Café DOK
We also think about sustainability in the restaurant.
First of all, we have a number of vegetarian dishes on our menu.
We also only work with green and orange marked fish from the fish guide. Our wild caught fish is not overfished but is caught with minimal damage to the environment and the fishery is well managed
Several times a week the coffee grounds from the coffee you drink are taken away by our supplier and used to grow oyster mushrooms . Our oyster mushroom carpaccio (V) and oyster mushroom bitterballen (V) are made from these oyster mushrooms.
Our venison comes from fallow deer, from the wild, grazing on the head of Schouwen between Renesse and Haamstede. Almost from the backyard. The meat of fallow deer is lean and, compared to other game, has a milder but richer flavour. The deer are delivered to us directly from the wild without miles of transport. A real regional product that we are proud of!
We have various dishes on the menu with the Beter Leven quality mark. This quality mark stands for the welfare of the animal and shows how well the animal behind the product has been cared for. The more stars, the more animal-friendly the product.
We also have products with the Zeker Zeeuws quality mark. The raw materials of this product come from Zeeland, the processing into the end product and production takes place in a sustainable manner and meets the legal sustainability requirements.