Luxury sanitary buildings
One for the camper pitches and one for caravan pitches. Well distributed over the campsite, so that there is always one near you. There are of course also camping pitches with private sanitary facilities, even with their own dishwasher.
Everyone has been thought of in and around the building! For example, there is a separate washing room for surfers and other water sports enthusiasts to rinse their suit and let it dry. There are special baby baths for children and babies. And disabled people can also enjoy a carefree holiday with us.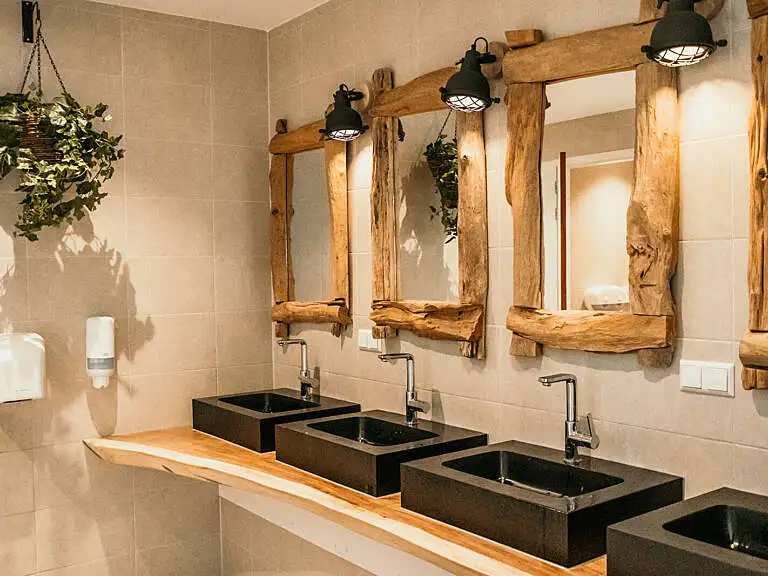 A nice place
for everyone
'' The sanitary buildings are modern and tastefully decorated. Partly due to the calm colors and beautiful accessories, the building has a fresh and luxurious appearance.''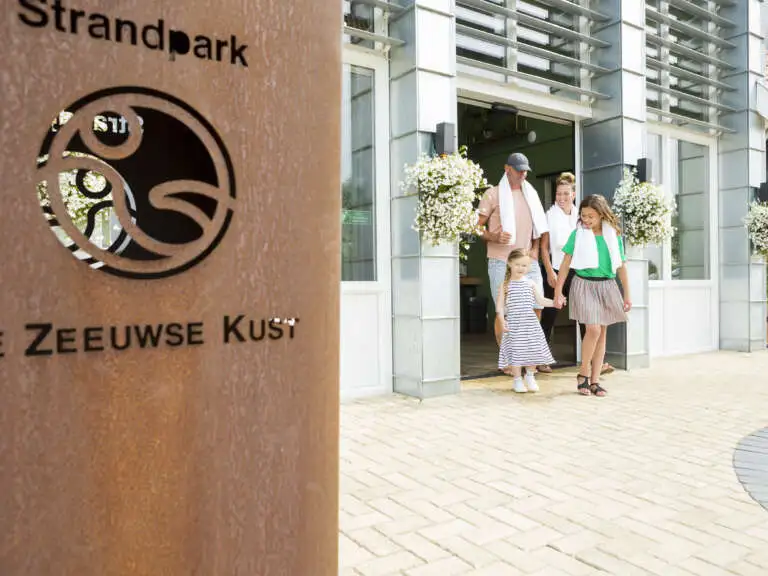 Such a luxury
& that's how it should be on vacation!
All sanitary buildings are modern and luxuriously furnished and offer a lot of privacy through the use of floor-to-ceiling walls and thick walls.
When you enter the sanitary building, you enter a beautiful, spacious hall that is equipped with a coffee machine and a large tree trunk table to sit at. Even waiting is now fun!